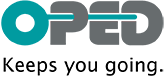 EVENup
Minimizes leg length discrepancy with plaster orthosis, which can cause pain in the back, hips and/or knees
Why EVENup?
When you have injured your foot or have diabetic feet and use orthoses such as VACOCast, VACOped or VACOpedes and have a normal shoe on the other foot, there will be an uneven load when you walk. This can sooner or later lead to a pelvic tilt. Which can cause unpleasant pain in the back, hips or knees.
The EVENup compensation sole provides the necessary height compensation so that your walking pattern returns to normal and pain in the hip, knee and lower back areas is avoided.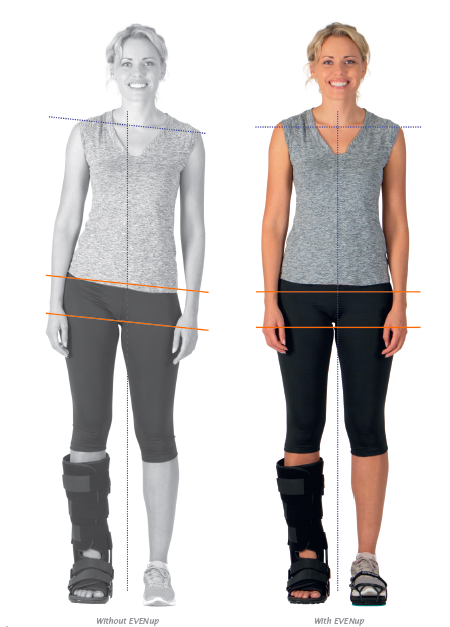 Physiologically correct walking pattern in connection with cast, orthosis or VACOped
Avoid pain in the knees, back and hips
Prevention of pelvic obliquity through height compensation
Quick to put on
Can be used on both sides
Height adjustable in three steps (1.5 cm, 1.9 cm and 2.8 cm)
Available in three sizes
Weather resistant
Sizes
Size
S
M
L
EUR
34-38
39-43
44-46
UK
3.5-7
7.5-9.5
10-14
US
male
6-8
8.5-10.5
11-13
US female
5-8.5
9-11
11.5-13
Contact us
If you have any questions, you are always welcome to contact us!
Phone: +46 8 756 71 10
E-mail: info@limedic.se
Address: Box 3035, 183 03 Täby
About us
Octopus Limedic distributes the latest technology within medical devices to hospitals in Sweden, Norway and Denmark.
More about us.